I WOULD NEVER HIT A GIRL. EVEN IF SHE RAPS LIKE
MAPEI
...WELL NOT IN THE FACE.
VIDEO VIXENS (ZSHARE)
DATE RAPE(ZSHARE)
BELLY RMX(ZSHARE)
THIS WOULD BE A TOUGH CONTEST...BECAUSE SHE'S JUST TOO FUCKING GOOD, CHARMING, SEXY AND FUNNY...AND EVEN TYPING THIS I HAVE LIKKLE GAY BUTTERFLIES AND HEARTS FLUTTERING AROUND MY HEAD. I WAS INTO MANNING HER BEFORE I WATCHED HOUSE OF DOLLS...AND THOUGHT SHE REALLY LOOKED LIEK THE GIRL IN THE FOTO ABOVE.
SINCE THEN I FOUND OUT SHE FREESTYLES ALL HER SHIT (ACTUALLY IS SOME KIND OF FRESSTYLE CHAMPION...HAHAHA); IS INCREDIBLE ON STAGE; ONCE SANG ON A TALIB KWELI SONG (I GAGGED ON PUKE); SHE JUST DID A SONG WITH GHOSTFACE...WELL IT'S A REMIX OR SOMETHING...BUT STILL!!!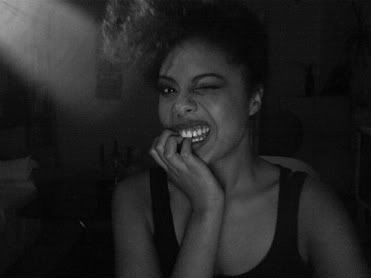 FROM A DISTANCE I SHALL PERVE...MAYBE IF I CONCENTARTE HARD ENOUGH SHE'LL HEAR ME....OOOOH LALA...I JUST REALISED, I'MNA BE IN STOCKHOLM MID MAY...AND MAYBE, JUST MAYBE I'MNA SEE HER...SCHITT ACTUALLY HER BOYFRIEND IS PLAYING THE SAME PARTY...HMMMM.
ANYWAYS...I DIGRESS.
THIS IS THE COVER OF THE SINGLE SHE DROPPED...A LONG WHILE BACK...I EAGERLY AWAIT SOMETHING NEW...WELL SHE HAS NEW SONGS ON HER MYSPACE, BUT I AM NOT ALL TOO MOIST.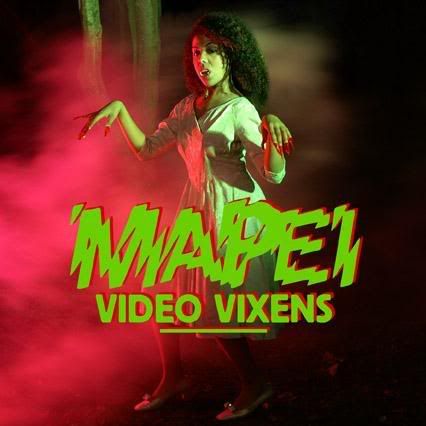 THE VIDEO FOR VIDEO VIXENS
WITH SPANK ROCK...MY CUP OF ENVY BOILS OVER!